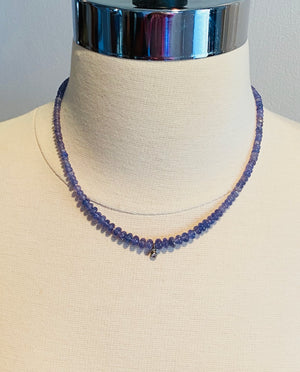 16" Tanzanite Beads with 14k White Gold Diamond Charm Necklace
16" Smooth Tanzanite graduated gemstone rondel bead necklace with our original 14k white gold diamond charm. Hand strung beads finished with a  secure lobster claw clasp. Beads range from 3mm to 6mm , diamond is 3mm.
Tanzanite gemstones carry a high vibration and are known as a stone of transformation for healing and activating our psychic abilities.