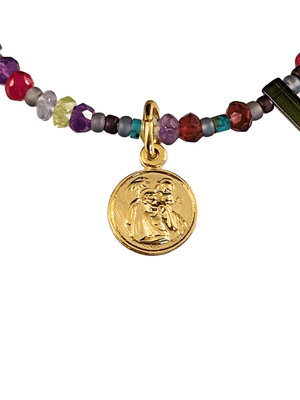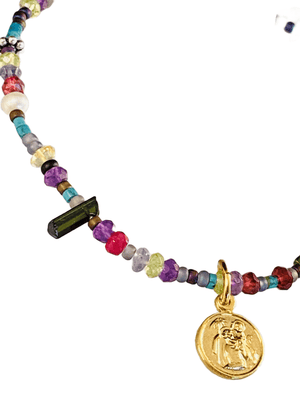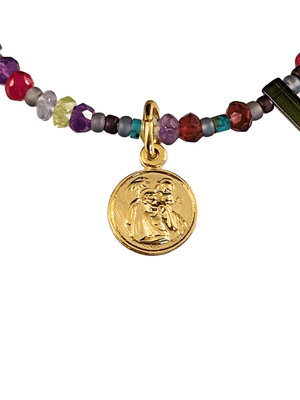 Chrome Diopside Beaded Gemstone Bracelet with Religious Medal Charm
Our Chrome Diopside beaded gemstone bracelet is hand strung with a colorful assortment of glass beads and semi-precious gemstones. Each piece is made individually and may vary slightly. We are incorporating rich earth tones in citrine , turquoise , carnelian, amethyst, ruby and more with a Chrome Diopside crystal in the center. This piece also includes a gold plated religious charm, which measures 3/8" in  diameter.
Chrome Diopside crystal is approximately 1/4" in length , said to promote the ideal service to Mother Earth , and is associated with the heart chakra. These qualities assist in making a heart connection with the energy of the planet. Each stone may vary slightly , as each one is unique. 
Finished with a lobster claw clasp , the length is 7 1/2". We can accommodate custom lengths , so please note that in your order , if needed!