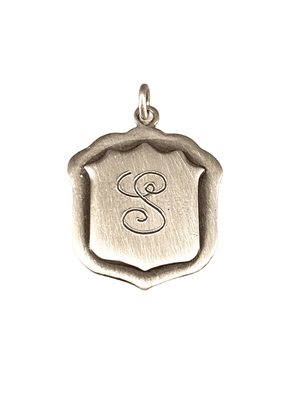 Engraved Large Scallop Edge Shield 'S' Initial
This is our sterling silver large scallop edge shield initial charm. These are our designed castings , and each one is hand engraved. We have very limited quantities and all our stock is online. 
This charm measures 7/8" x 11/16" ,  engraved with 'S' , in a matte finish.  
You may also buy one of our chains for our charms.