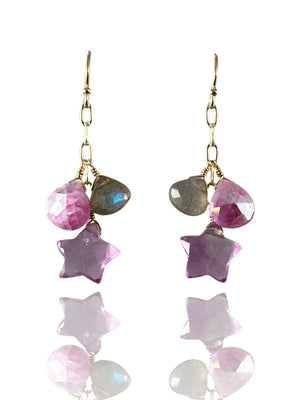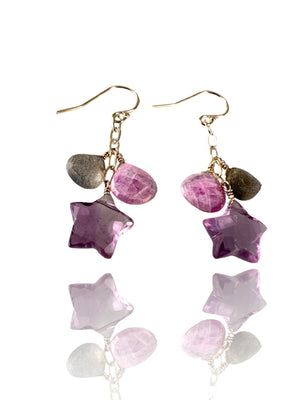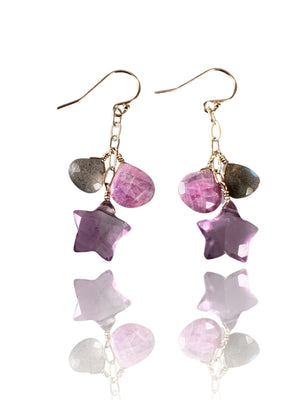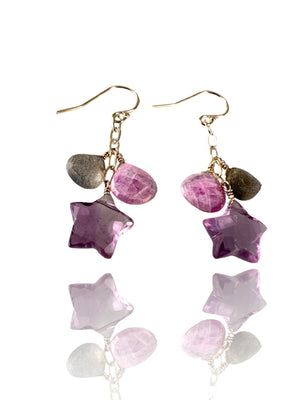 Waterfall Briolette Gold Filled Gemstone Drop Earring
Faceted gemstone Briolette chain drop earring in assorted colors. Each gemstone is hand wrapped in gold filled wire, in a mirror image pair. 
There may be some variation in colors due to the natural gemstones. 
The earrings are suspended from gold filled ear wires, and gold filled chain. 

Length from bottom of ear wire is 1 1/4".
Amethyst Star features Star Ruby Briolette and Labradorite Briolette.