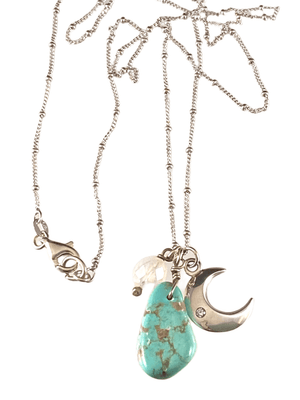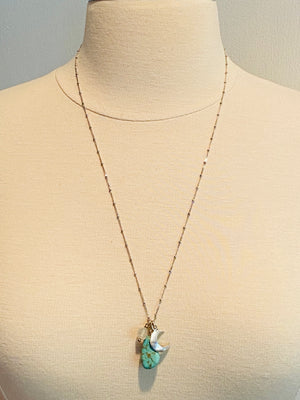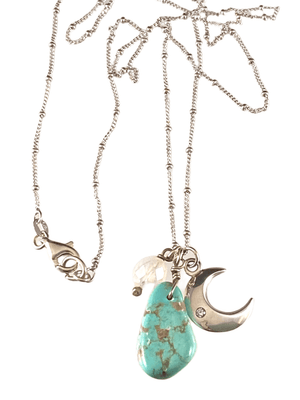 24" Crescent Moon Turquoise & Moonstone Gemstone Charm Necklace
24" Sterling silver delicate bead station chain necklace featuring our sterling silver crescent moon charm, originally hand carved from wax. We added hand wrapped  gemstone charms in Turquoise, along with a faceted Moonstone charm.
Make a deeper connection to your intuition with the moon and celestial gemstones. Turquoise has always been associated with healing, and Moonstone also helps to enhance intuition and complements the Moon. 
The moon 3/4" in length with a 2mm cubic zirconium stone, the Turquoise drop is 7/8" long, and our Moonstone is 1/4". The chain is finished with a lobster claw clasp.