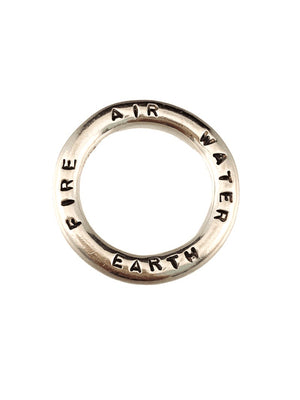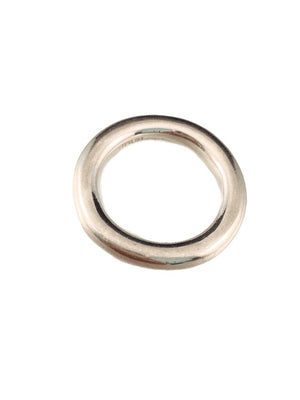 Sterling Silver Fat Round Stamped 4 Elements Ring Earth Air Fire Water
Sterling Silver round ring stamped with the 4 elements Earth Air Fire Water. This ring is stamped on the side , you can also wear it on a chain as a pendant. The ring thickness is 3.5mm". Super comfortable and solid.
We originally hand stamped this piece and then cast it for production. This ring has a polished finish.