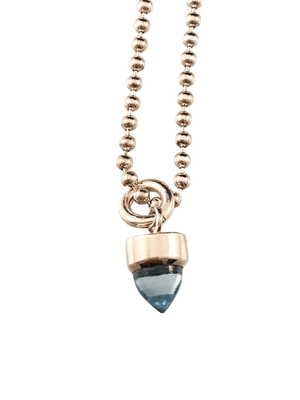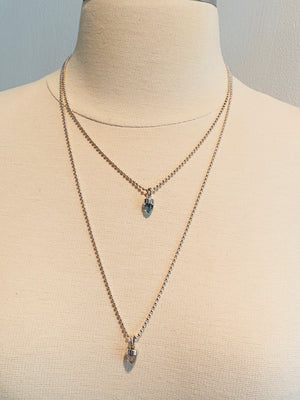 18" Sterling Silver Bead Chain with Gemstone Bullet Gemstone
18" Sterling Silver bead chain necklace with our Blue Topaz or Quartz Crystal bullet shape gemstone charm. This pendant with the ring is 3/4" in length , set in our cast bezel, which is set by hand.
Blue Topaz is associated with loyalty, love, and eternal romance. This gem also symbolizes honesty and deep emotional attachment.
The bead chain is 2mm in diameter, finished with a tube clasp, all sterling. This is a very solid chain , nice for men , too !
You can also select 18" length from the drop down menu.