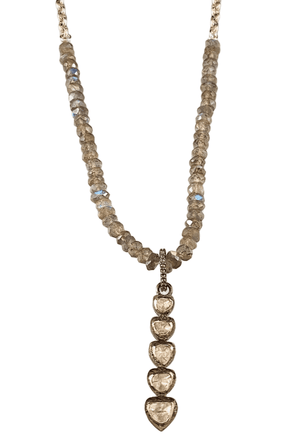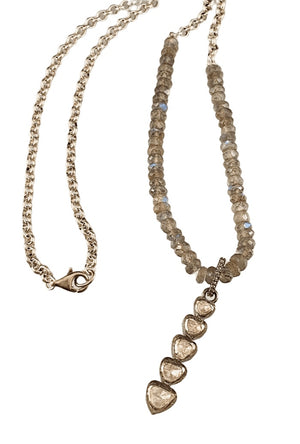 21" Sterling Rose Cut Diamond & Labradorite Gem Necklace
21" Sterling silver chain and faceted Labradorite gemstone charm necklace. We combined gorgeous 5mm faceted Labradorite gemstones with sterling 3mm chain to enhance the oxidized Sterling Rose Cut diamond pendant. The rose cut diamond pendant features triangular cut stones and is 1 3/4" in length, including the diamond bail, which is 1/4" wide at the bottom of the piece. 
Labradorite is known as a stone of transformation, and helpful for reducing stress and anxiety. Diamond represents purity, perfection, and symbolizes invincible spiritual strength.