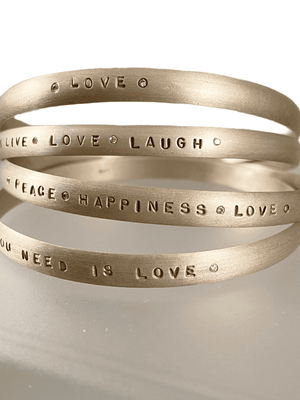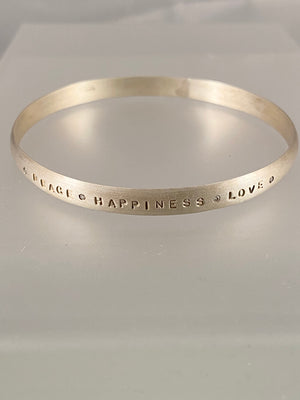 Hand Stamped Inspiration & Diamond Bangle Bracelet
Sterling Silver Bangle bracelet hand stamped with 4 different sayings : 'Love' , with 2 hand set diamonds , 'All You Need is Love' with 2 diamonds , 'Live Love Laugh' with 4 diamonds , and 'Peace Happiness Love' with 4 diamonds. Choose your favorite from the drop down menu!
This piece is completely hand made and formed. It is half round , 1/4" wide with a brushed matte finish. 
 Diamond is also known as the stone of 'Invincibility'.
This bracelet Measures 2 1/2" inner diameter.