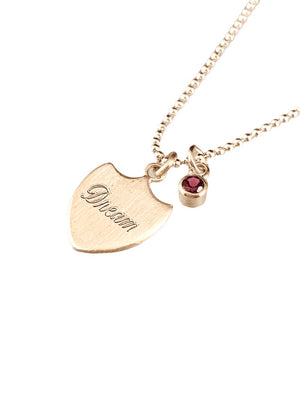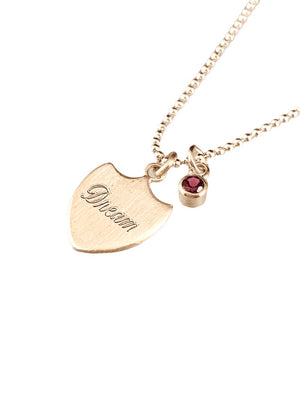 Dream Shield 2 Necklace with Rhodolite Garnet Charm
16" Dream Shield necklace with faceted Rhodolite Garnet charm on a 16" sterling silver faceted bead chain. Our Dream shield charm is hand engraved on our custom made charm, with a hand made and hand set Rhodolite Garnet charm. The shield charm measures 5/8" x 7/16" , and the Rhodolite Garnet natural gemstone is 3mm in diameter. 
Delicate and meaningful , the shield represents strength and Rhodolite Garnet is said to enhance mental clarity and inspiration. Our chain is finished with a sturdy lobster claw clasp.