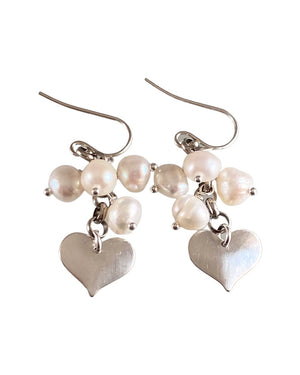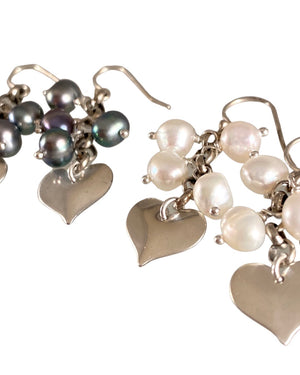 Pearl & Heart Charm Earrings
Sterling silver pearl and heart charm earrings. These are hand wrapped and hang from sterling oxidized chain links. Your choice of white or gray pearls. Each pearl is on a beaded pin, giving a nice detail and spark of light.
Length of earrings is 1 1/4", below the sterling ear wire. The sterling heart is 1/2" x 1/2". These freshwater pearls are organic in shape, with a beautiful luster, may vary slightly with each unique pair.
Pearl represents integrity, loyalty, and purity. This is also the birthstone for the month of June.